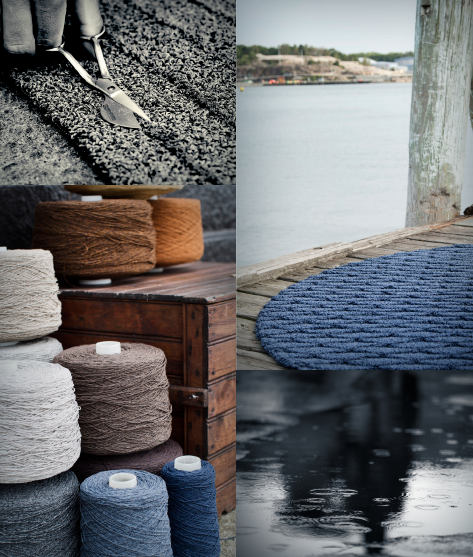 Benefits of
the Triton
construction
A rug that keeps both shape and color, quality and a sensational feeling
Yarn
The selected Triton yarns are quick-drying thanks to a low water absorption and a moisture barrier aspect. No additional chemicals are added. The material and construction makes for a fast drying, UV, mold, mildew and stain resistant rug. The flexible yarns maintain their original firmness so you get a long-wearing rug that is incredibly supple. The textile feel of the Triton rug makes it ideal for both outdoor as well as indoor use, still remaining extremly durable. The rug is non-toxic and non-staining, so you can use it anywhere without any worry.
Construction
Woven and hand-tufted to be incredibly tough and durable for both domestic and commercial use. The Triton rug is restistant to both high and low temperatures and will not wilt in the summer or crack in the winter. The all-weather rug is resistant to chemicals, including bleach, so it easily repel stains and is equally easy to clean. The outstanding fatigue resistance keeps your area rug in high-quality condition for years.
Backing
The backing of the tufted Triton rug is made out of woven polyester mesh instead of jute so the entire rug is of 100 % synthetic material. The benefits of using a woven mesh instead of jute backing is that the entire rug is mold and mildew resistant and cannot rot. The backing also allows for the rug to be skid resistant as well as to keep the rigidity of the rug for long lasting shape.
---
---